After the Antelope Canyon tour, we went to see the Horseshoe Bend, which was only a short drive from Page, Arizona.  To get to the rim of canyon to see the bending Colorado River, one must hike the ~0.7 mile trail.  Yes it's just a short trail, but imagine hiking in a hot and dry environment (> 37 degree C), under the early afternoon sun, and on a sandy surface.  We had to take a water break every 150-200 meters.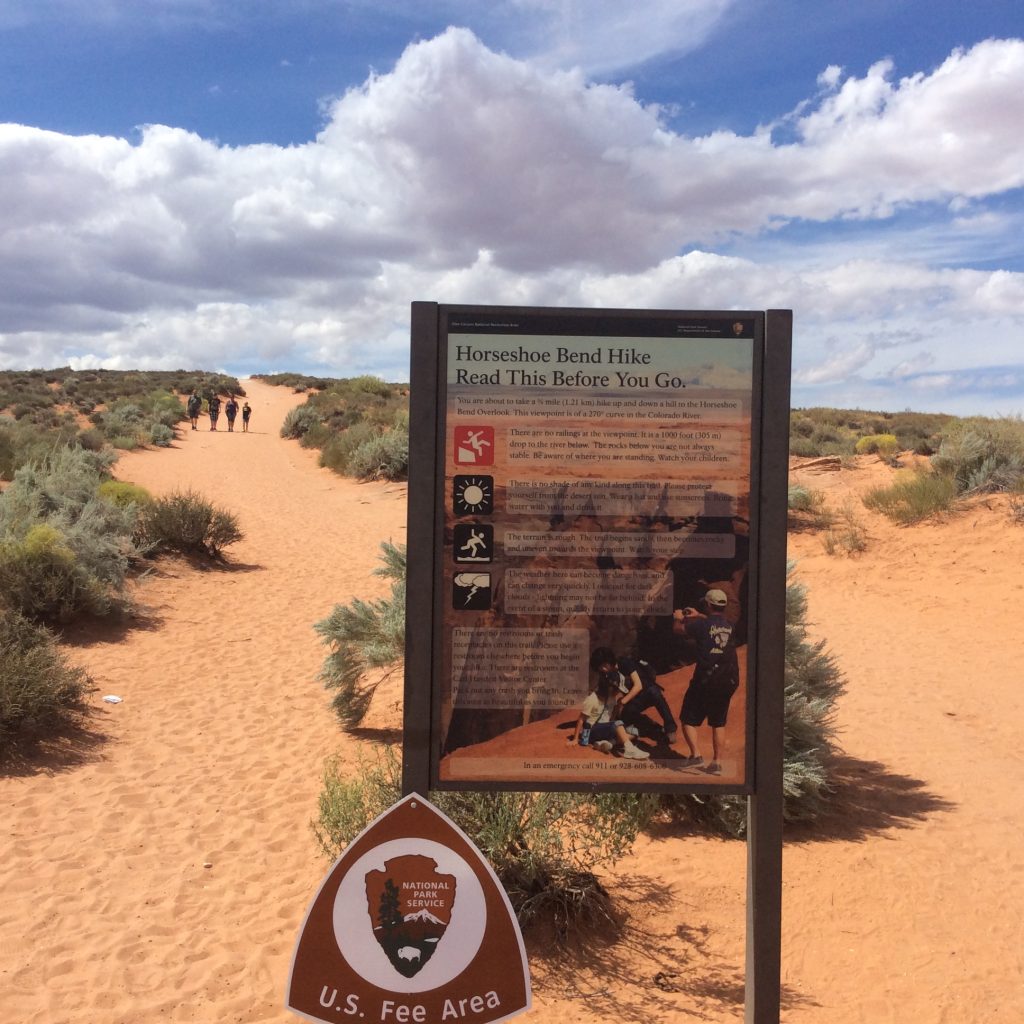 When we reached the rim of canyon, the extraordinary view made us forget about everything else.  The jade-color Colorado River plus the reddish sandstone – perfect!  And the horseshoe-like turn (wide sweep) made by the river is simply amazing!  This place reminds me the Grand Canyon, but isn't the color of Colorado River red there?  I would have to check my Grand Canyon photos later.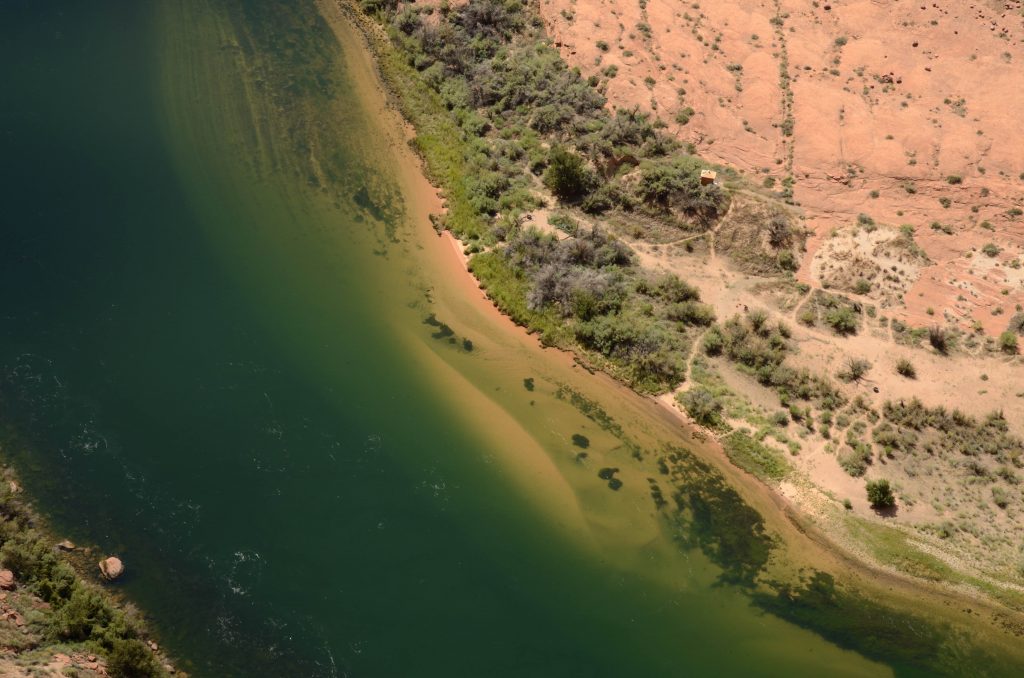 Photos!  I tried many spots to take photos.  Luckily I was not afraid of height!  The lens I had was 18-140mm, so the frame could barely cover the whole ring of Colorado River.  However, it would be much better to include more of the canyon and the blue sky as well.   I needed a wide-angle lens, didn't I?
I also wish I could see sunrise here.  That should make a great photo!  But I figured it might be too tough for my husband and my mom if I requested sunrise/sunset stuffs everyday… At a middle point of our Grand Circle trip, we were already very tired.
X