Finland is known for its thousands of islands, which are ideal places to escape from modern city life.  Finnish people, or finns, are known for their coolness.  I don't think they are cold.  They are simply cool – do not bother others, and do not want to be bothered.  Chinese people often say: The unique features of a local environment always give special characteristics to its inhabitants.  I think finns are part of the Finnish nature.
When in Rome, do as the Romans do.  Fortunately, we had the opportunity to enjoy a typical Finnish weekend.
Around 8:50 am, two friends (one of which is Finn) and we met at the Kinvenlahti pier (in Espoo).  The 9 am ferry was already there.  We purchased the tickets (5 euro each), and boarded the ferry.  The ferry has two floors.  The top floor is open air.  The bottom floor is inside.  The ferry stops at many islands.  Our target was Gasgrund!  It took about 90 min.  Although 90 min sounds a bit long, it's actually a pleasant journey.  After all, we came out to enjoy our time.  This particular ferry does not have coffee, but some other ferries do.  I do not know how many islands we passed by, but almost every island has one or more houses.  What a life it is to own a vacation house on an island!  In some aspects, I feel I will enjoy Finnish life – I don't mind to be isolated at all.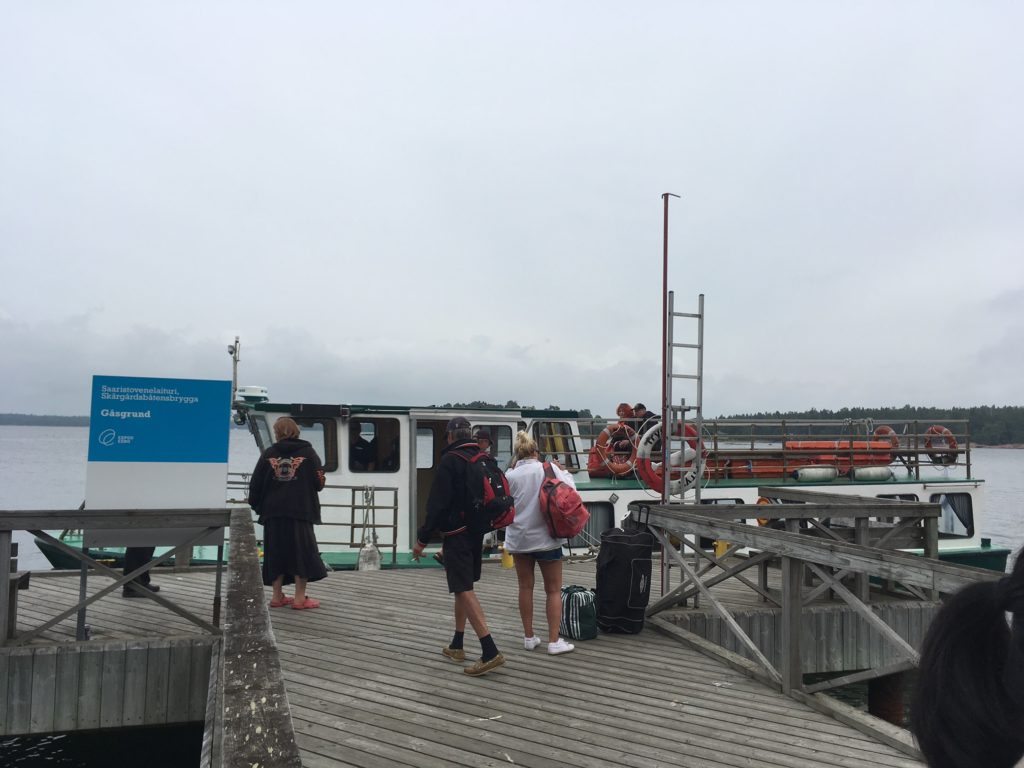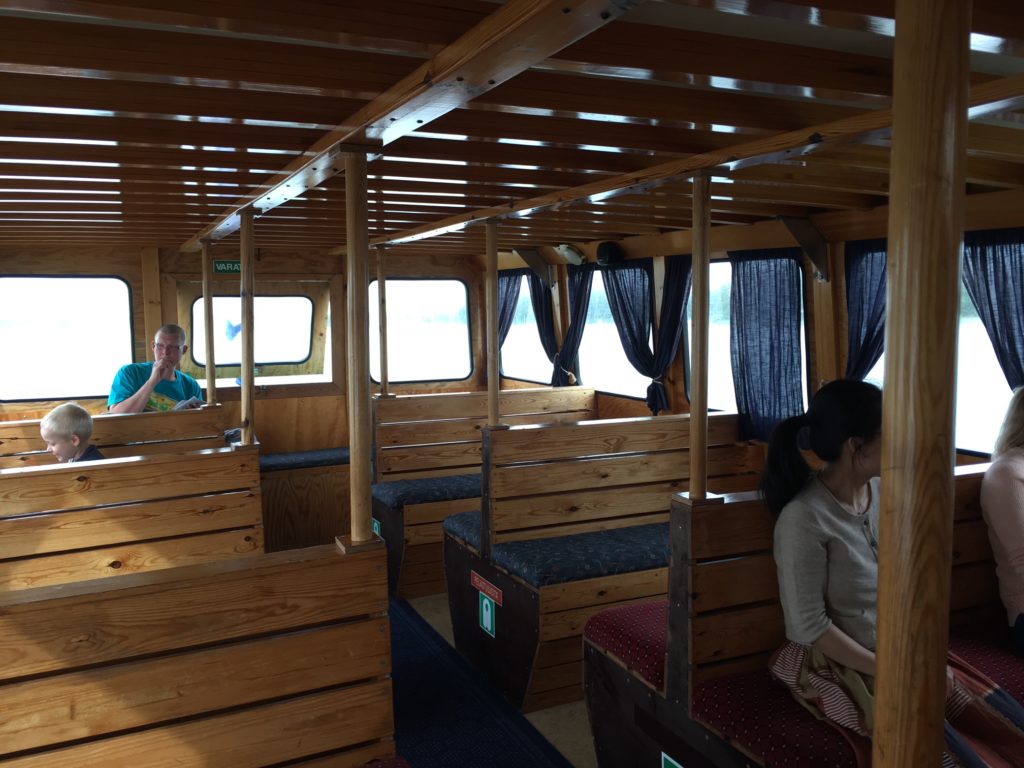 Soon we arrived at our destination – Gasgrund Island.  Nothing extraordinary, but who asked for it?  The point is: we are on an island; we are surrounded by trees and water.  The wood storage is right in front of us, and the shelter is only 20 meter away.  The shelter is well equipped for BBQ.  Actually, it looked like somebody just used the fire place.  So our friend just needed to add wood to it.  While the wood was burning, we took the time to walk around the coast.  So peaceful!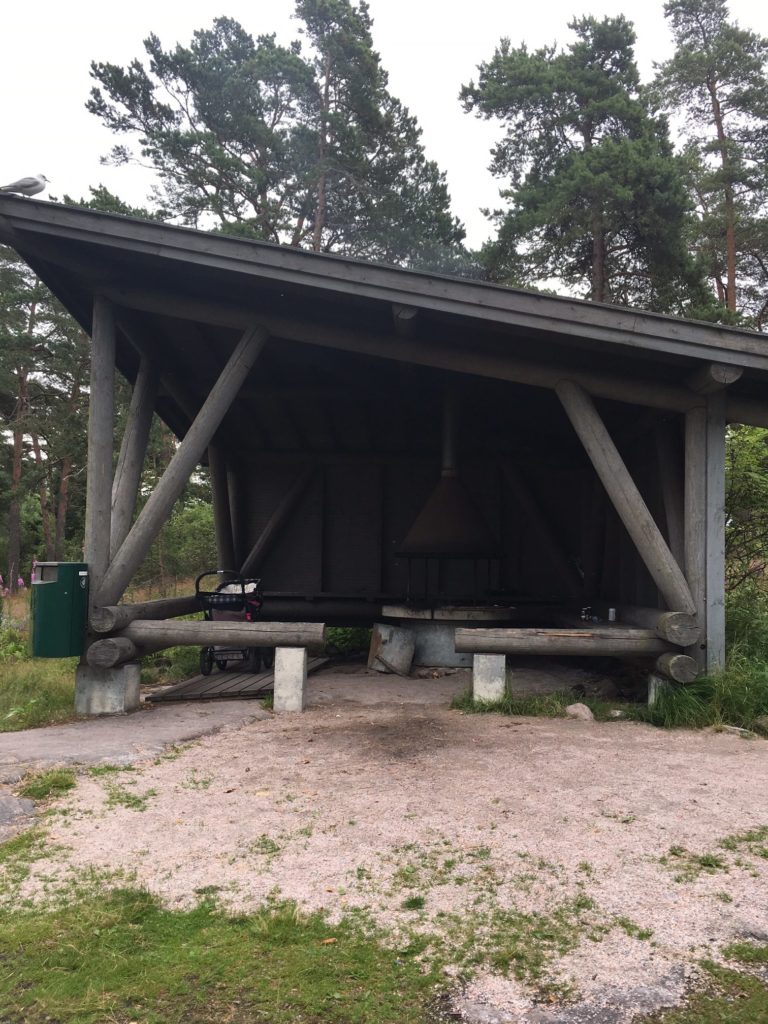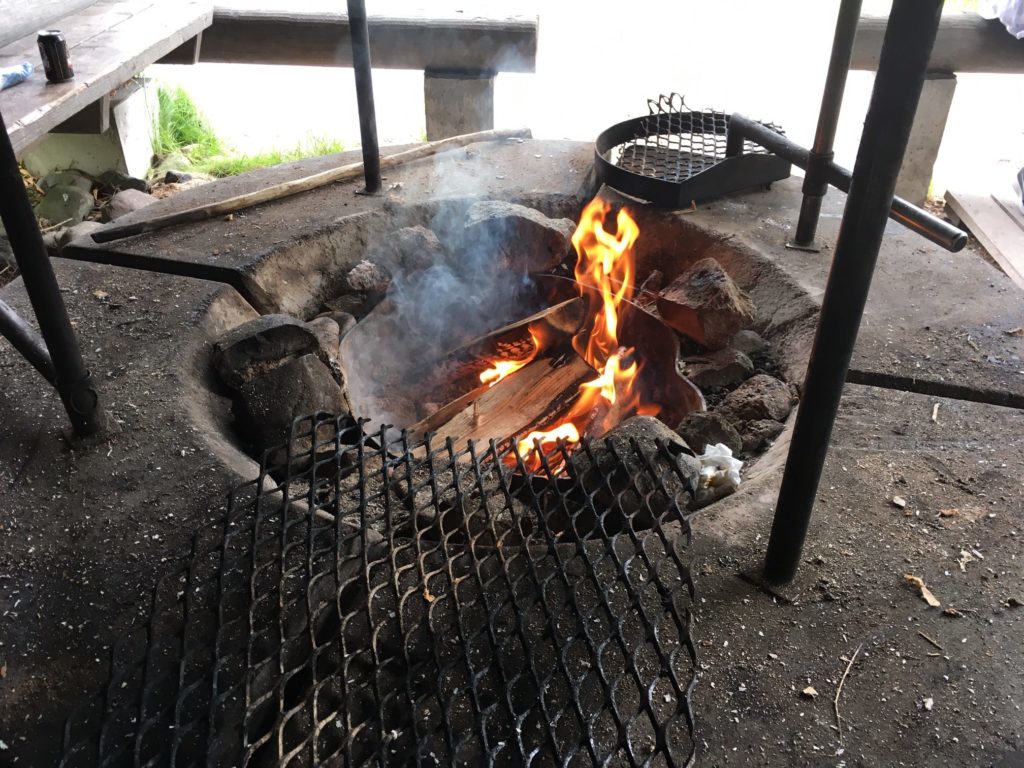 After we came back from a short walk, we started to prepare food.  Our friend is clearly professional!  Look at her BBQ!  We prepared chicken and asparagus, which are also tasty 🙂  The dessert was chocolate banana!  It's really delicious.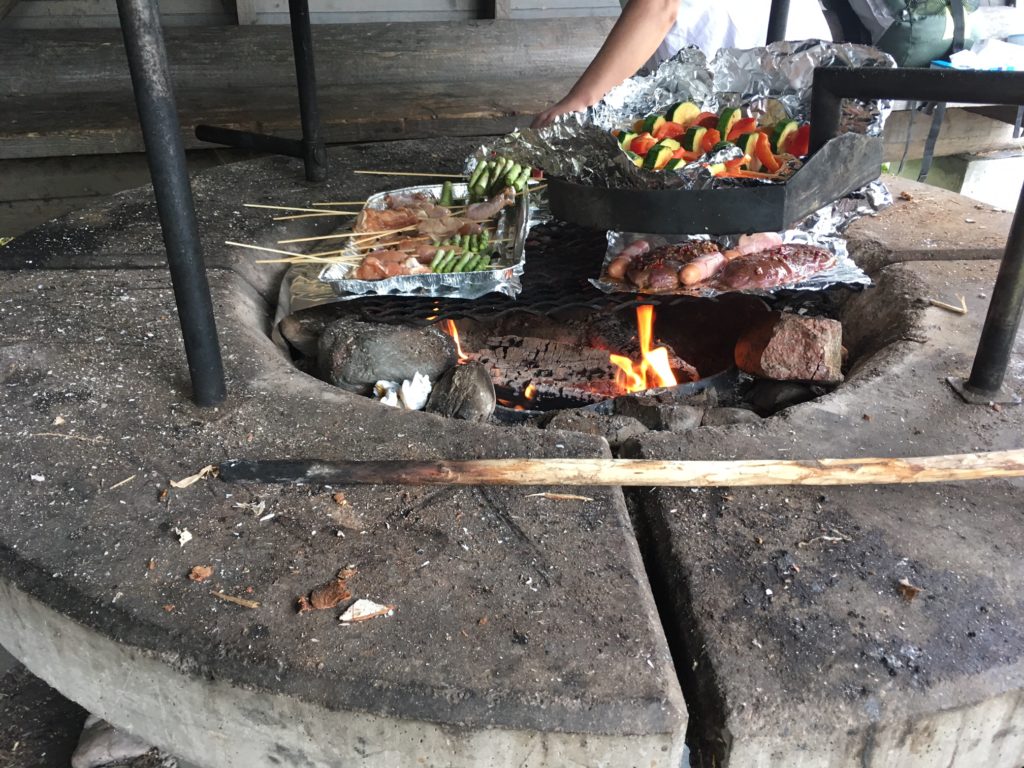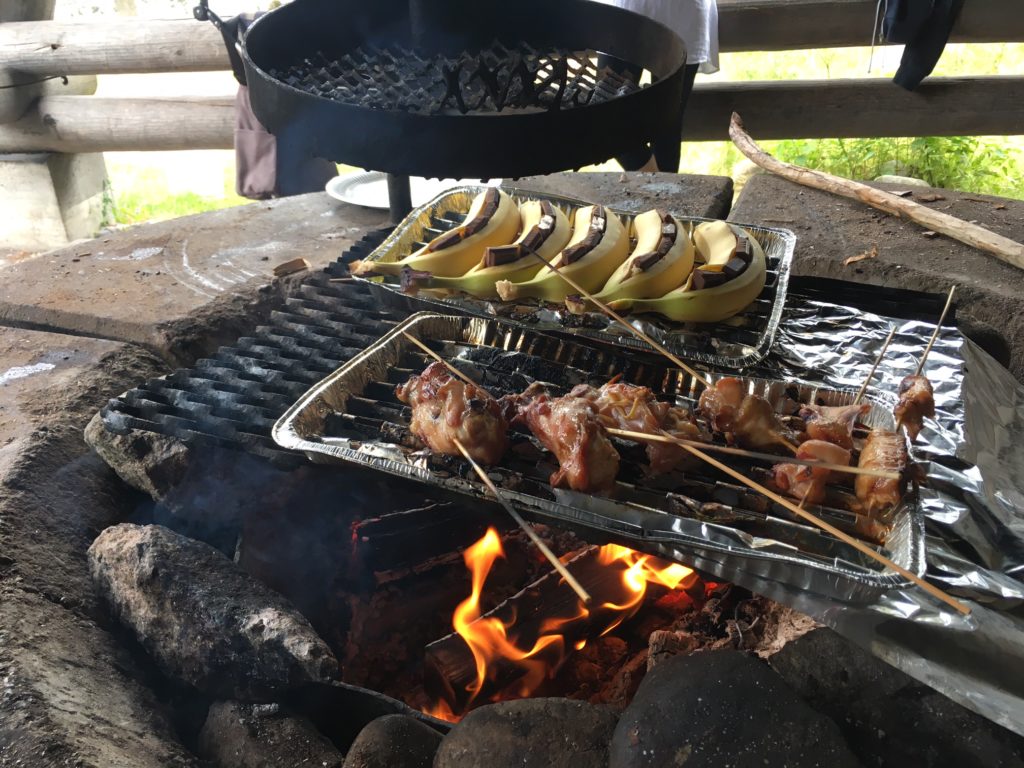 Different from the BBQ in US, it's much quieter and natural in Finland!  I liked that the wood was used for BBQ.  Before we left the island, our friend threw in a few more wood to keep the fire.  Finns do not talk much, but they are very considerate.  Everything is in good and unspoken order.
X