I had one free day after the conference.  The problem was there were too many attractions in Hawaii!  Where should I go?  The Big Island!  Simply because the Keck Telescopes are there!
The round trip (HNL – ITO) airline ticket was ~$200 each.  Hawaiian Airlines.  We had an early flight, at 5:32 AM.  It's a short flight – 49 min.   The returning flight was 8:59 – 9:48 PM.  From our hostel to the airport, we arranged a shuttle, which came to pick us up.  At Hilo Airport on the Big Island, we had a rental car.  Originally I booked an economy car from Advantage, for $37.  However, at the counter, the Advantage lady highly recommended us to get a SUV (after hearing us going to the Observatories).  I forgot how much I paid to upgrade the economy car to SUV.  I guess it's a right decision.
It was an enjoyable early morning flight.  We saw beautiful sunrise: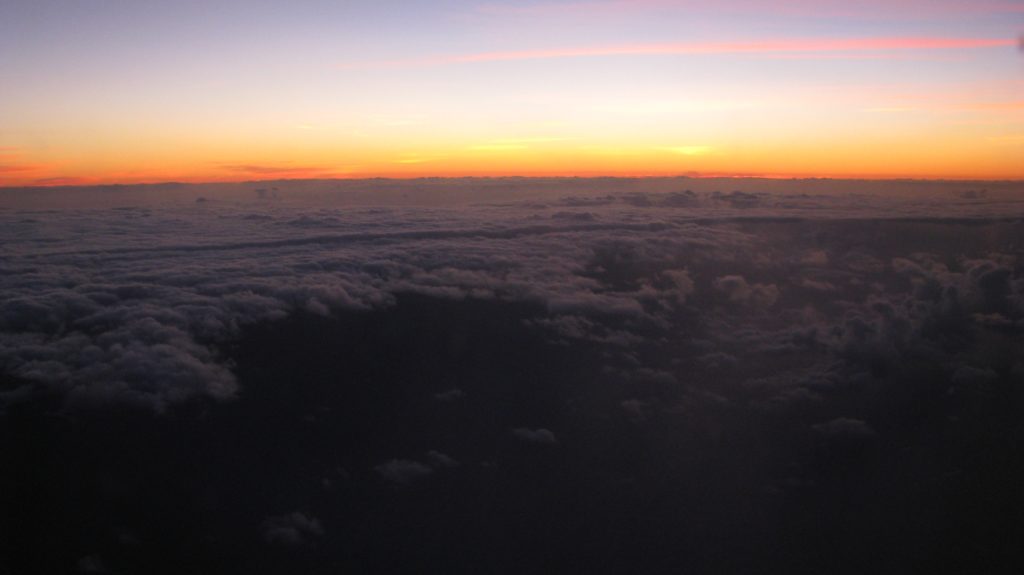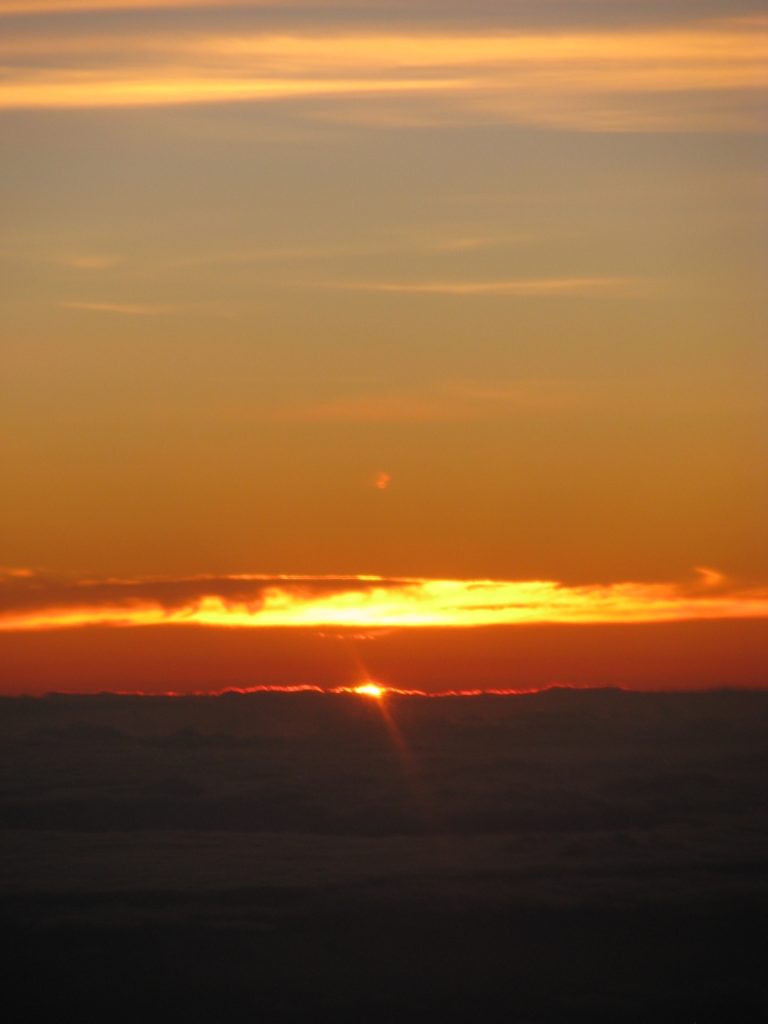 After the sun was up, we were descending.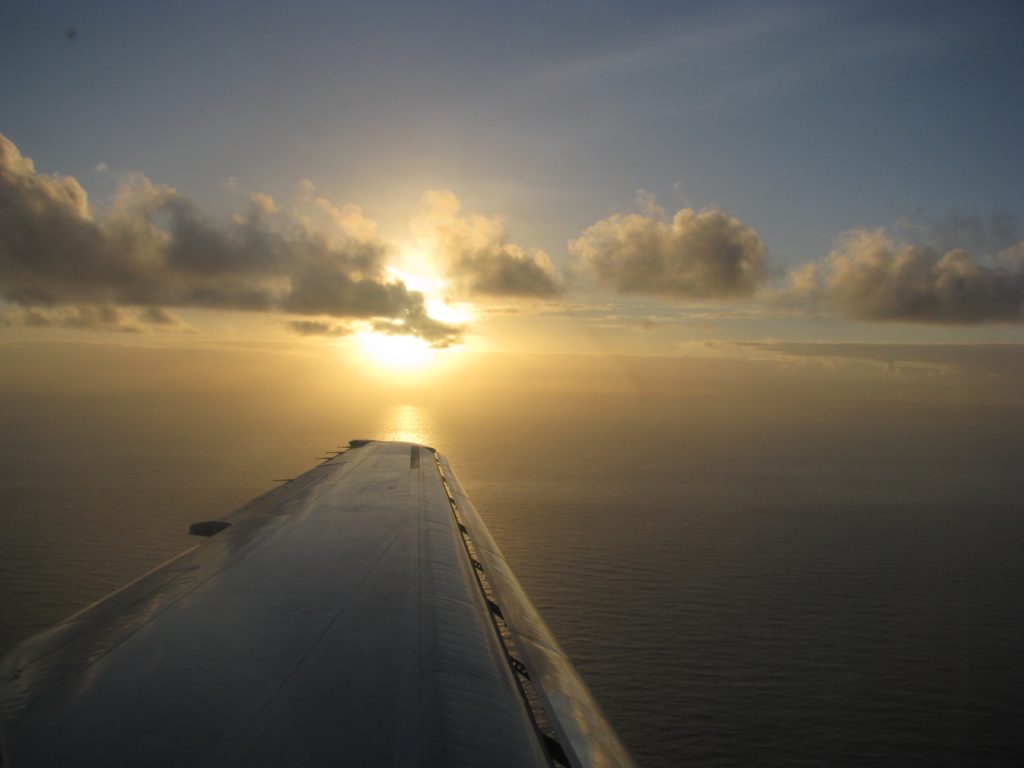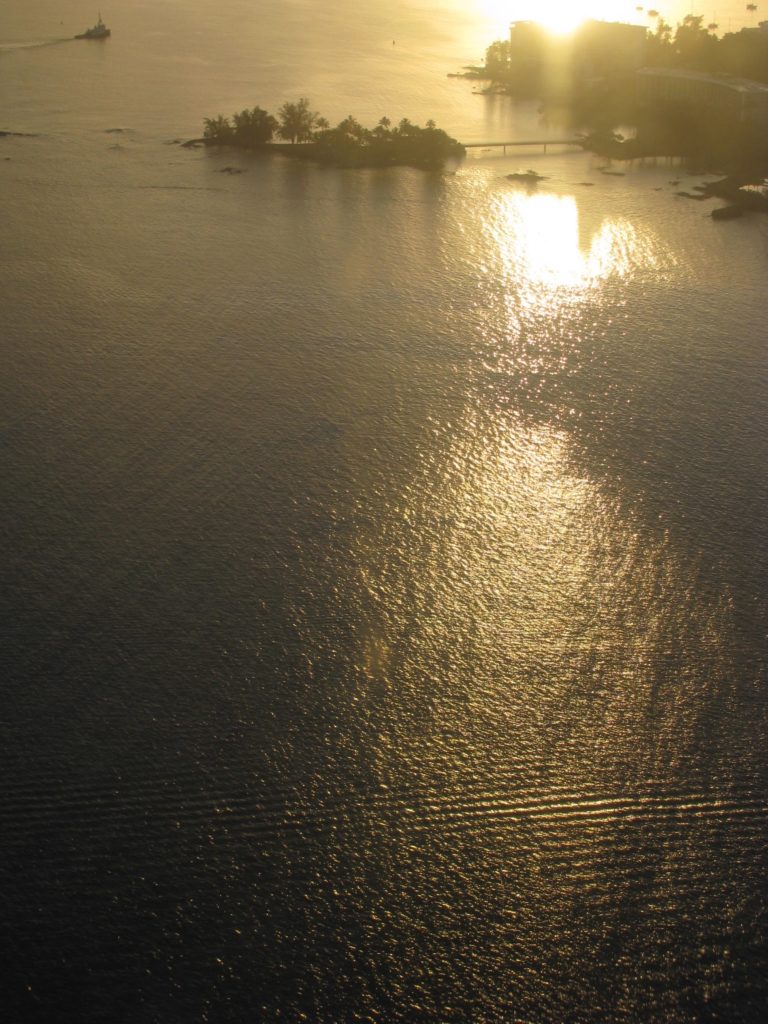 After picking up the car, we headed towards Hawaii Volcanoes National Park.  Then we went to Hawaii Tropical Botanical Garden.  The garden is close to the ocean.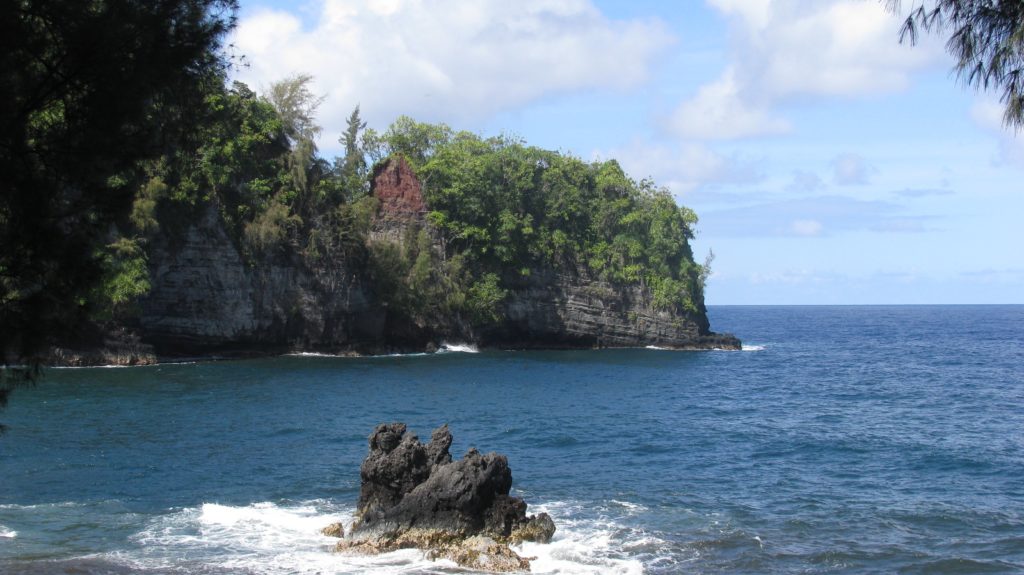 The garden is not very big.  We followed the trail, and saw a lot of strange plants.