Third day of 11 days in Hokkaido, Japan. We were in Asahikawa in the morning, so we started the day from visiting "Asahiyama zoo".
Visit Asahiyama zoo
Asahiyama zoo is only about 30 minuets from the city center of Asahikawa. That is, access is very good. The zoo was not busy at the morning of this day. We bought tickets for zoo in the hotel "Toyoko-inn" so we did not need to go to ticket office at the zoo gate. It may be better to buy tickets from the hotels if it is the busy season.
At first, we went to penguin, sea lion, and polar bear area in the quiet morning. Because these are the famous area, we were afraid of too many crowds. In the sea lion area, we could see sea lions swim from ground floor to 2nd floor in the tube made in the room. Polar bear was very active this morning: she was walking, jumping into the pool and swimming.
In addition to these, hippopotamus area was also good. Hippopotamus swimming in the large pool was really impressive.
Drive to lake Saroma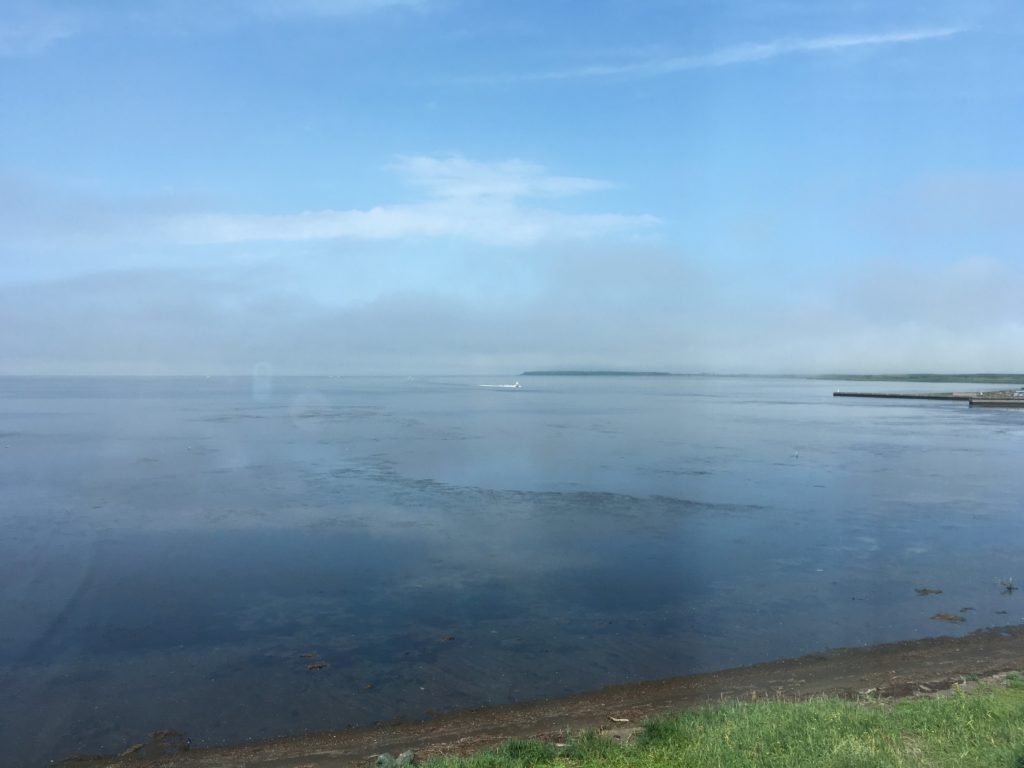 Lake saroma from the hotel room!
After enjoying the zoo, we drove to lake Saroma. It was about three hours driving. Lake side should be very pretty if the weather was good. Unfortunately, the weather was misty in this day.
We checked into the hotel before 5 pm. The detailed hotel information is available below.
hotel and restaurants
Hotel: Lake Saroma Tsuruga Resort, Kitami
This is a very good hotel. Their service is quite good from check-in to check-out. The hot spring is clean and the view from the outside bath is excellent. The hotel room is right in front of lake Saroma, so we could see the lake easily. Unfortunately the weather was not that good this day, so we could not see the sunset on lake Saroma! The hotel had free ping-pong table. We could enjoy 🙂
Breakfast:Toyoko INN has complementary breakfast!
Lunch: "GARDEN TERRACE LION", Asahiyama Zoo ☆☆☆
This is a restaurant inside of Asahiyama zoo. Taste was normal good. Price was a bit expensive but the restaurant is in the zoo. The location is good 🙂
Dinner:  Lake Saroma Tsuruga Resort ☆☆☆☆☆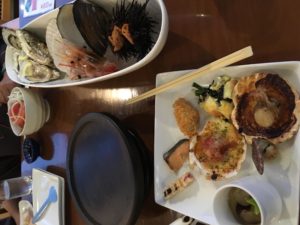 Dinner is included in the price. They provided buffet. The food choice was quite a lot and quality was very good. We ordered additional seafood plate which was also very good. We were 100 % happy with this buffet 🙂
D & X