When we traveled from France to Finland, we stayed at the CitizenM hotel at Paris Charles de Gaulle Airport.  The review of this hotel is exceptionally good, so I was a bit curious.  Now I am convinced that this hotel totally deserves the high rating.
First of all, as a four-star hotel at the airport, its price is very modest.  When I booked through Hotel.com about two months in advance, it was only a little more than US $100 (with a 12% off coupon though).  Paying just 20~30 dollars more to stay right at the airport – why not?  The hotel is located next to Hilton, close to Terminal 3.  RER station is close-by.  An airport train, TGVVAL, links all the three terminals.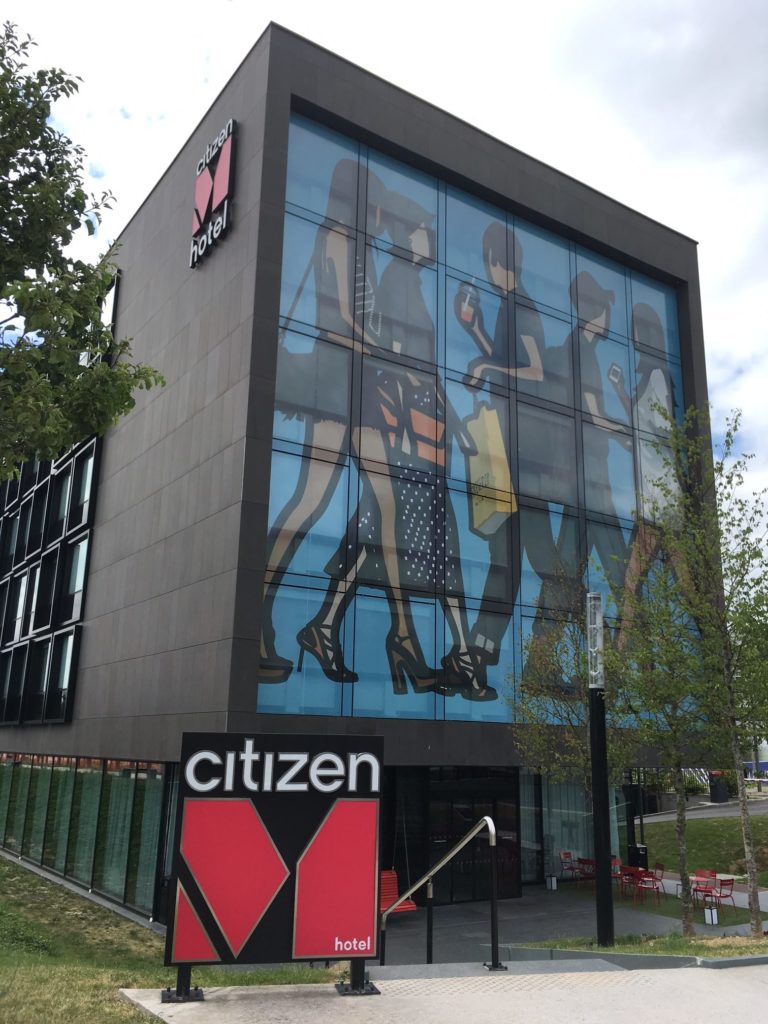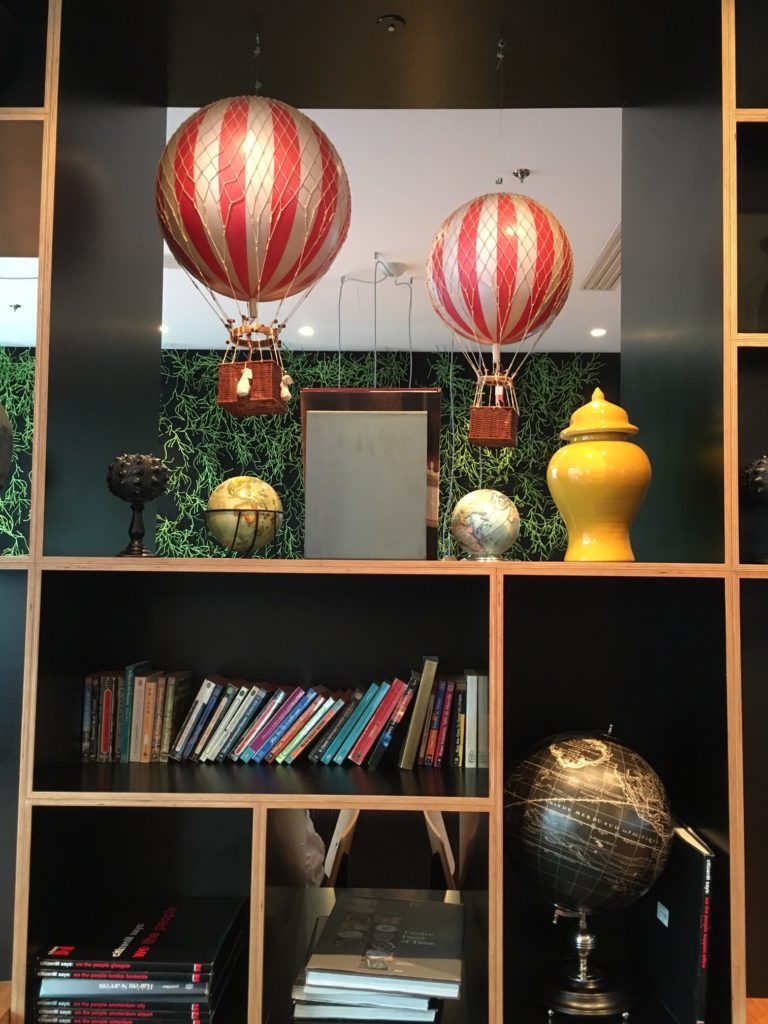 Secondly, the hotel is very modern and high-Tech.  I found the painting on the outside wall very attractive.  The inside decoration is also stylish – every touch is full of design.  The words on the walls are interesting.  I believe that every single piece of decoration is picked/collected carefully.  People, including me, cannot help taking photos.  The checkin and checkout are done at a round table with computers.  Not sure about the checkin, but the checkout is self-service.  You just put the card key on a reader, and then check out on the computer.  It takes a few seconds.  Every room is equipped with an iPad mini, which can be used to control almost everything in the room: light, shades, TV, etc.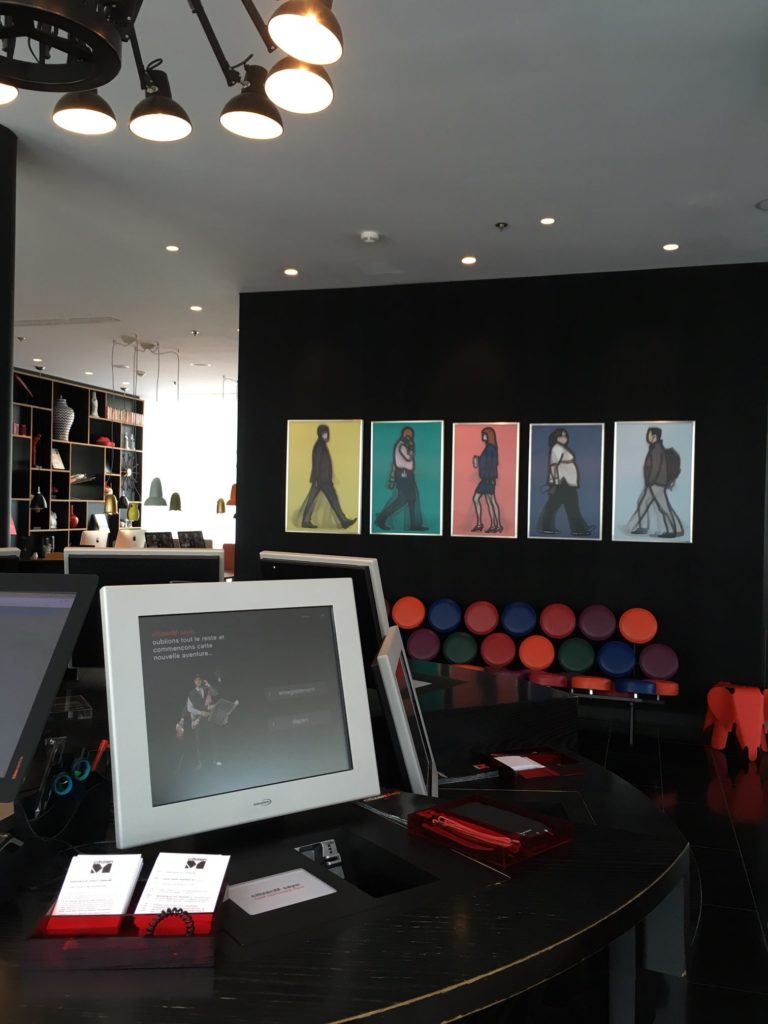 Thirdly, the staffs are nice.  Since we traveled with a baby, the staff assigned us an accessible (larger) room, and offered a baby cradle.  At the bar & restaurant, the bartender gave us a free beer 🙂 BTW, the food is good, and the price is ok – €24.  Breakfast is about €18, with good selections of high quality.
Lastly, the room is extremely clean and quiet.  The king bed and pillows are very comfortable.  Wifi is stable and fast.  Additional freebies include two bottles of water and MOVIES!  Old movies and relatively new movies.  I watched Passengers.
If I will stay at CDG again, I think I will go for CitizenM again.   I heard it's a chain hotel as well, so I will also look for it whenever I need a hotel.