Yellowstone is probably the most famous national park in the USA.  I visited it in the early summer in 2014.  Every time I think about Yellowstone, I tell myself that I will definitely go there again.  Why?
I want to stay inside of the park.  Two reasons: (1) I want to be waken up by the sound of forest, not by alarm;  (2) I do not want to spend at least two hours a day on the road going in and out of the park.  The lodging inside of Yellowstone is so popular that it has to be secured several months in advance.  I would love to stay in the Lake Lodge!  Last time when we passed the Lake, I really wanted to just sit there for some time…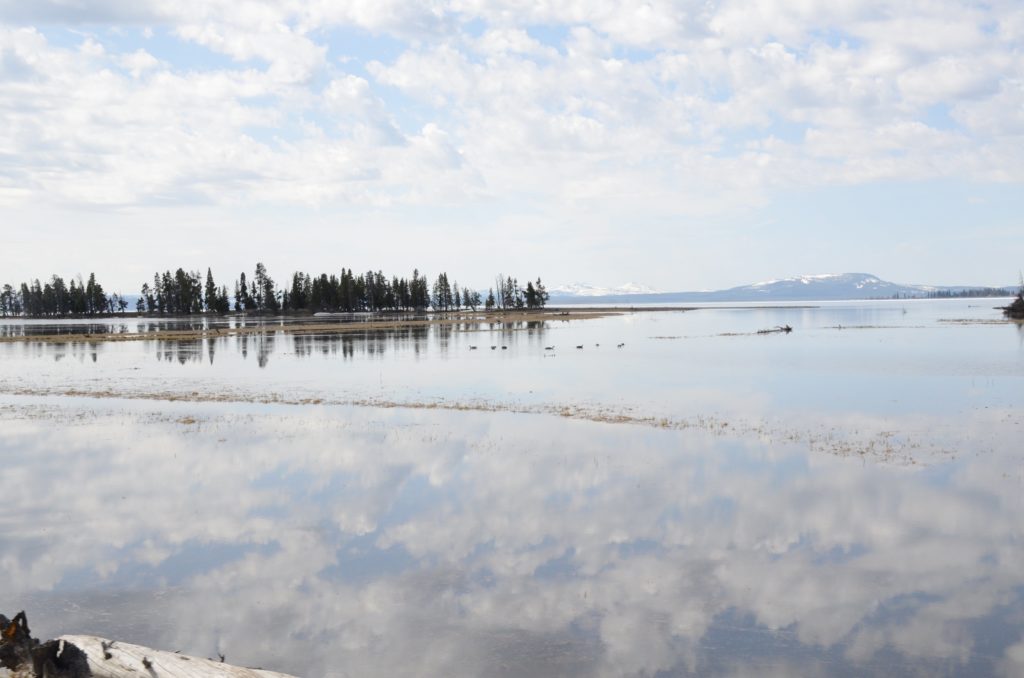 I want to look for those secret spots for amazing photos.  Or,  just have more time to take photos…  Meanwhile, I also want to have more time for my eyes to enjoy.  Yellowstone's beauty is everywhere; it varies in different parts of the park; it changes over time within a day.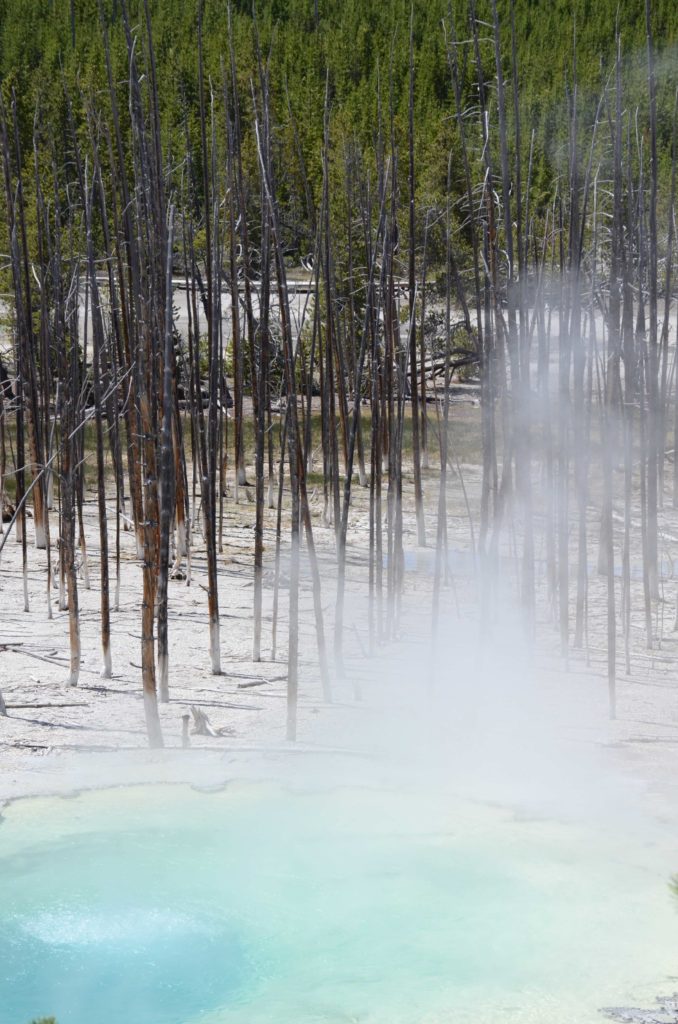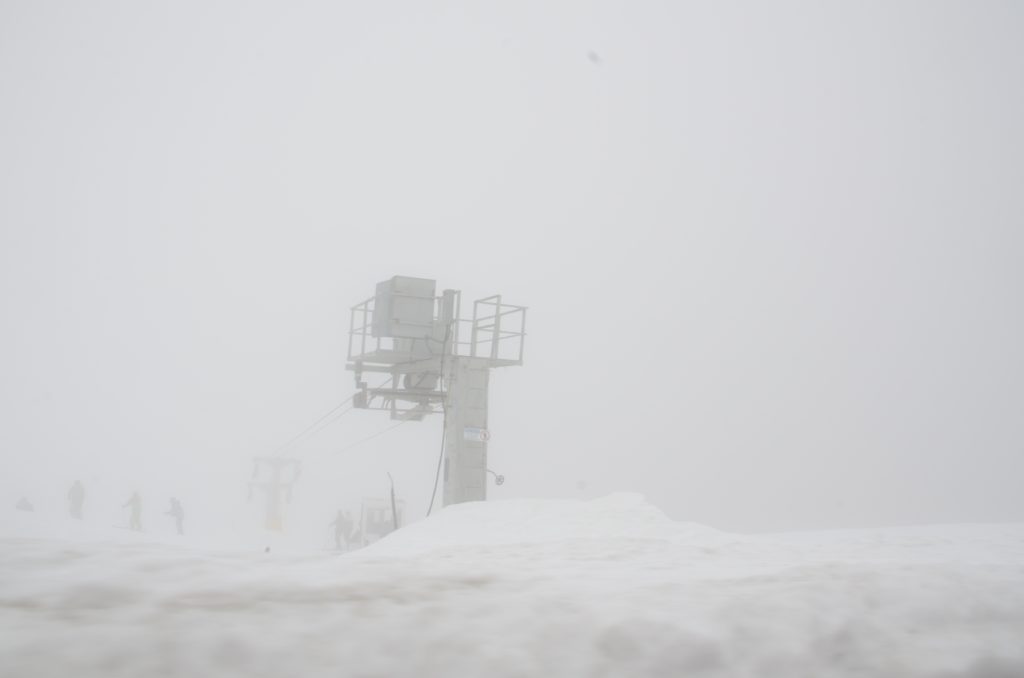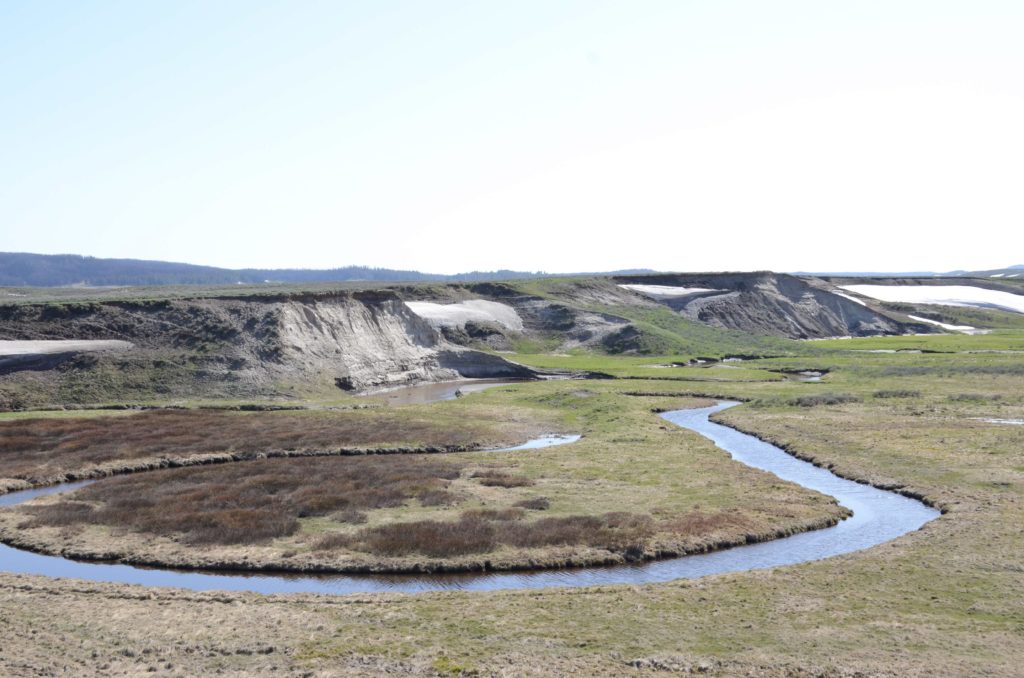 I want to meet with more animals.  Yellowstone is home for many species.  I was lucky to see a white mountain goat in somebody's binoculars (wish I could take a photo).  And … I was excited to come across with a bear family, while I was thinking I would never see a bear in Yellowstone…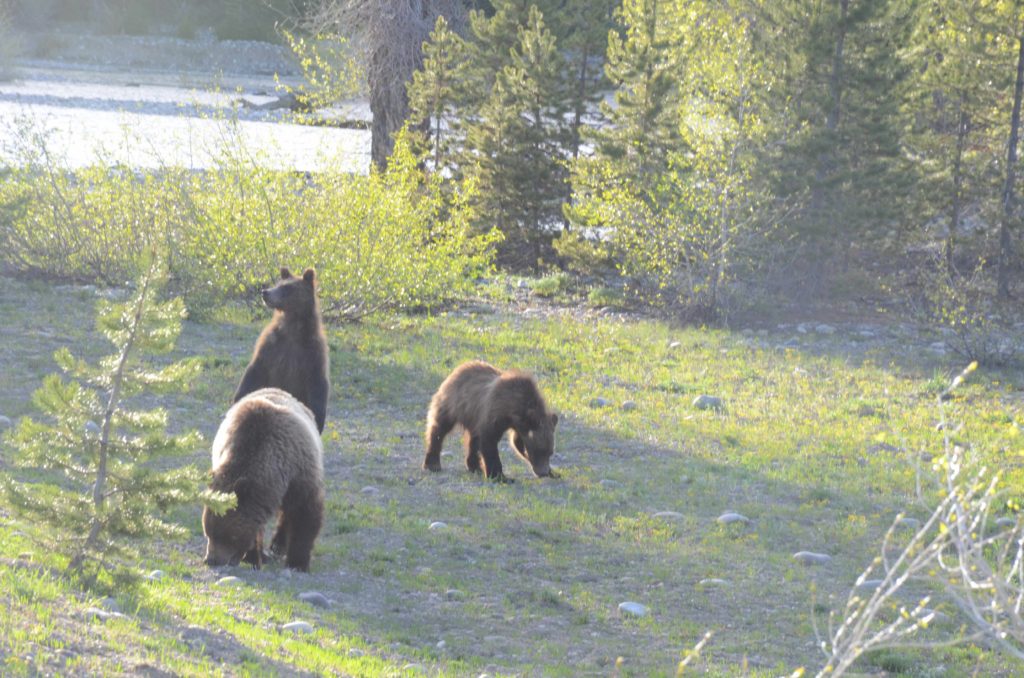 Yes, Yellowstone is full of surprises.
X