This is a second day of 11 days travel in Hokkaido, Japan. We , my wife and my parents, visited Biei. Biei is famous for beautiful nature, such as patchwork hill, flower gardens, famous trees and so on.
We woke up late this morning and we left Sapporo around 10. We stopped at the rest area "Sunagawa high way oasis". This is a very good rest area. There are so many gift shops and many of them provide free tasting. So this is a good place to try Japanese snacks. It's tasty 🙂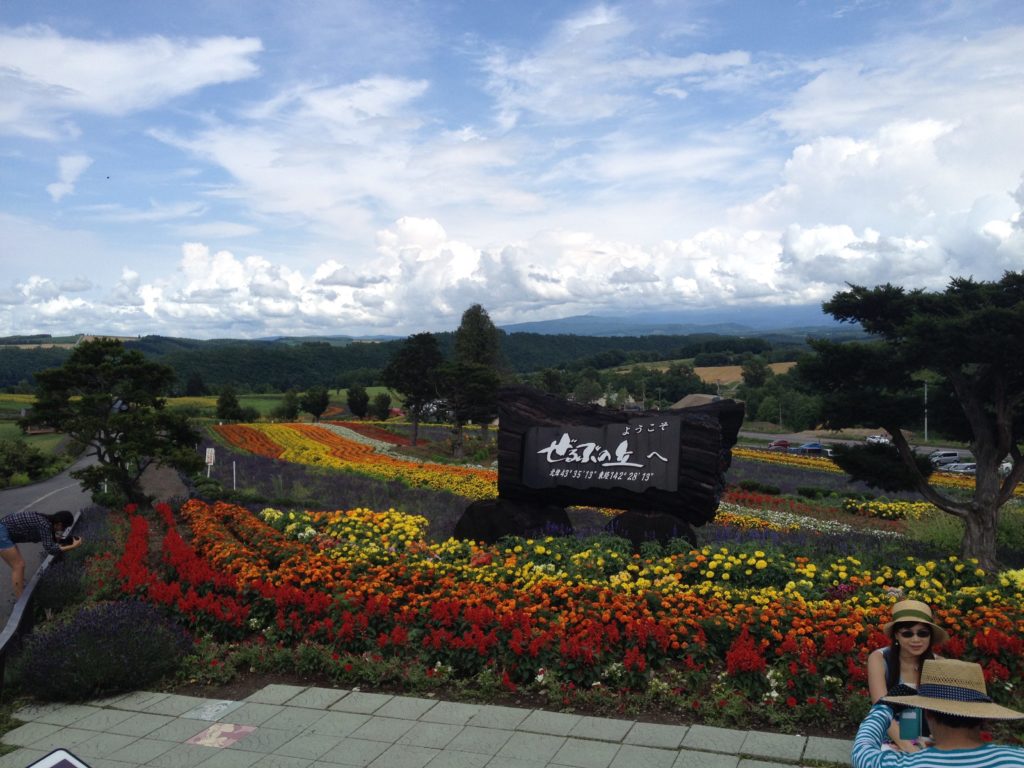 Flower garden in "Zerubu no oka" in Biei
The drive to Biei was about an hour. We visited "zerubu-no-oka" at first. As you can see in above photo, flowers are well aligned. It is very beautiful place to see in summer! Zerubu does not require entrance fee, but you can donate some if you liked this place 🙂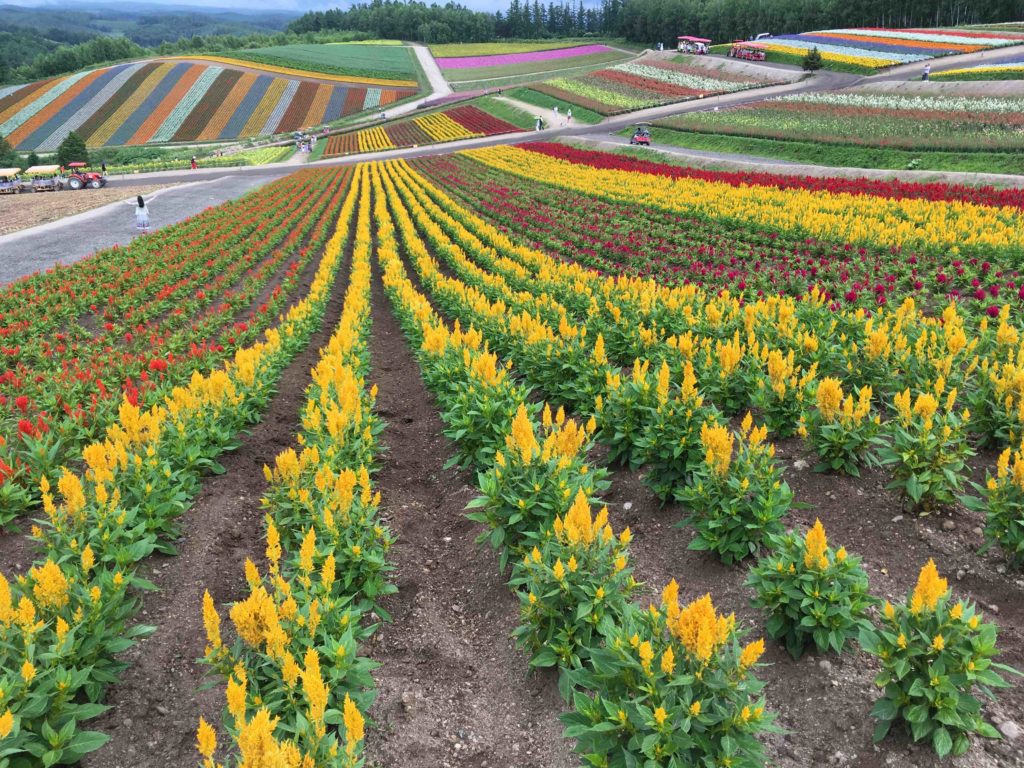 Next, we visited another flower garden "Shikisai-no-oka".  This garden is similar to Zerubu, but it has larger garden area. Also, it's busier. I saw many tour groups here.
You can walk around the garden. You can also use sightseeing bus (5$) in the garden if you don't want to walk much. I was not interested in but there was alpaca zoo in the garden (5$). "Shikisai-no-oka" is also admission free and it welcomes small donation.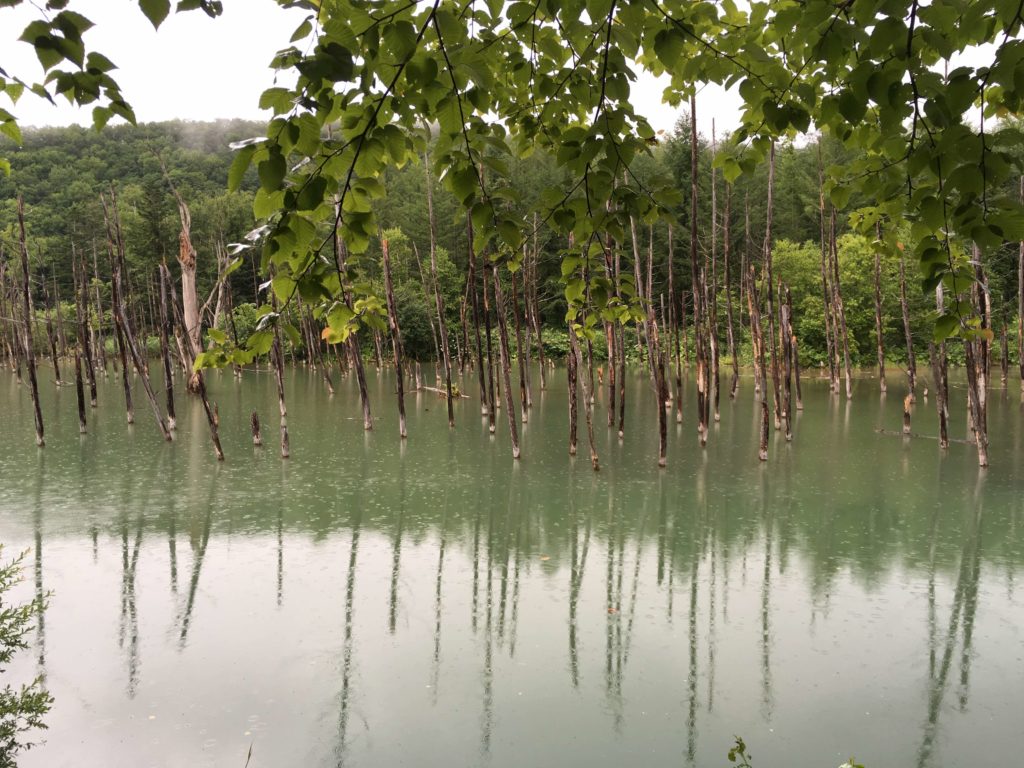 Aoi ike? Not that blue!
After "Shikisai-no-oka", we visited "Aoi-ike". Aoi ike means blue pond. Recently, it is getting more attention because of beautiful blue color of the pond. But as you can see in my photo, it was not blue at all this day. This depends on the weather and some conditions. So you need some good luck to see the blue pond. If you google image of "aoi ike", you can see amazing photos. BTW, this pond was used as a wallpaper of Mac.
After "aoi ike" we visited a few famous trees in Biei. It was so-so. We drove to Asahikawa city to prepare for next day visit to "Asahiyama zoo"..
Hotel: Toyoko INN Asahikawa, Asahikawa (東横イン)
Toyoko inn is everywhere 🙂
Breakfast:Toyoko INN provides complementary breakfast!
Lunch: "Furokkusuhoru ", Biei Shikisai-no-Oka(フロックスホール)☆☆☆☆
We ate lunch at the restaurant in "Shikisai-no-oka". We did not expect very good food in sightseeing place, but their curry was surprisingly good. Also, the price was reasonable. It was good experience 😉
Dinner: "Matsuda", Asahikawa(まつ田) ☆☆☆
This is Japanese noodle "ra-men" restaurant. Taste was good enough, but not special. We ate ra-men and dumplings "gyoza".
D&X